David Ellis is a creative man who is passionate about the environment and justice.  Over the years he has always striven to take the high road of honor and respect for his clients, workers and most importantly for the earth.
David grew up spending summers with his grandparents on their farm in Yatesville, Georgia and eventually ended up in Colorado planting trees when he was 18.  Those experiences of changing the world with his own hands led to the incorporation of Renewable Forestry Services, Inc. and 30 years of environmental contracting.
He has studied alternative energy and the nature of change.  He is never content with the status quo and always watching for opportunities that will enrich the world.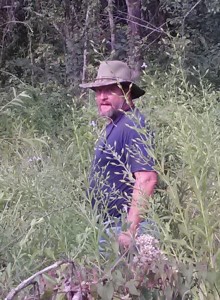 We can be reached by:
email:   david@renewforest.com
phone:   478-319-7278
Jill Ellis pulls it all together and makes it work.